Custom Patches For Vests
Custom patches for vests are designed to offer the upscale look of direct embroidery while remaining versatile. These patches can be tailored with either a refined thin-stitched edge or a sturdy merrow border, while remaining durable through multiple wash cycles.

WATCH - Apply with a Heatpress
Embroidery Closeups
Patch Size Guide
Product

Preferred Size

Hat Square/Circle Patch

2 inches

Hat Rectangle Patch

4 inches

Front Left Chest Shirt

4 inches

Sleeve

3 inches

Back Neckline

3 inches
---
Our Embroidered Patch Examples
Satisfaction Guaranteed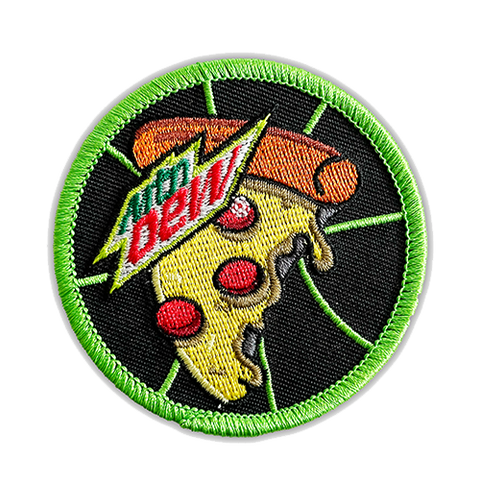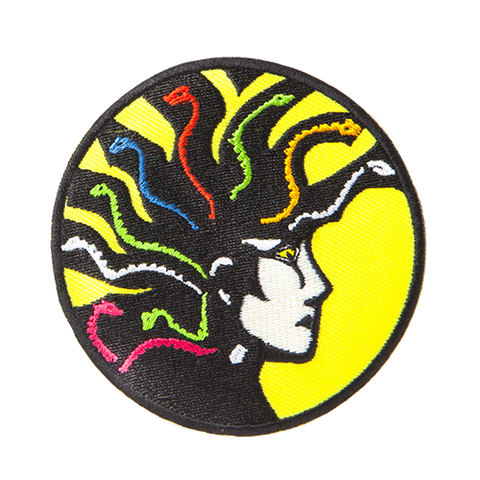 Almost Any Design Possible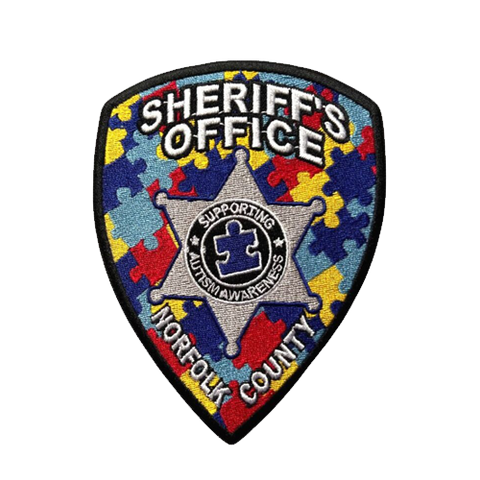 Custom Shapes & Clean Edges
Embroidery Closeups with Hot Spots
Beautiful Quality Everytime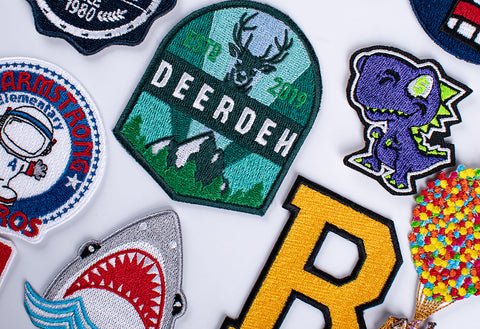 bullet
Full Color Embroidery
Use upto 15 colors in your logo for no additional fee
bullet
Perfectly Clean Edge Stitch
We put time and attention into beautiful and clean finishing
bullet
Custom Die Cut Shapes
We can handle any shape for your logo, letters, or design
More Info On Our Custom Vest Patches
What are custom patches for vests? 
Custom patches for vests are personalized decals that can be attached to vests, jackets and other types of clothing. They can promote a business, event, or unique identity. They're also used regularly for team unity, clubs and to boost merchandise sales. 
What types of custom patches can I order for vests? 
How do I place an order for custom patches for vests?
The ordering process is simple! Choose the style of patches for vests that you want. Then choose your size (between 2" to 4") and shape. You can opt for a custom shape to suit your design. Then upload your artwork and we'll bring your patches for vests to life! 
What is the minimum order quantity for vest patches?
Our minimum order quantity is just 25 patches. However you can enjoy up to 70% off when you order 1,000+! The more you buy, the more you save. Have questions? Contact our sales team for more information. 
Yes, we offer a FREE virtual proof of your artwork prior to production. This means you get the final say on the way your patches for vests look before they're delivered.
Are there any limitations on the size or shape of your custom vest patches?
While you will need to choose the size of your vest patch based on our outlined sizes, we offer any shape that you would like. From our standard circle, oval, rectangle and square shapes to custom shapes. 
How do I apply patches for vests?
With our patches for vests, you can apply them in two easy ways: 
Using a heat press - by far our most popular option for longevity and durability. 
Peel & stick - suitable for one time use. 
If you want to use a heat press, follow our pressing instructions. 
It's important to ensure that the material that you are using for vests are compatible with a heat press and follow the manufacturer's guidance to ensure there are no scorch marks left by prolonged heat and pressure.