Custom Backpack Patches
Customize your backpack with our unique backpack patches. Perfect for expressing your style, these patches are designed to add a personal touch to any backpack. Our high-quality, durable backpack patches come in various designs, ensuring your backpack stands out.

WATCH - Apply with a Heatpress
WATCH - Apply with an Iron
Patch Size Guide
Product

Preferred Size

Hat Square/Circle Patch

2 inches

Hat Rectangle Patch

4 inches

Front Left Chest Shirt

4 inches

Sleeve

3 inches

Back Neckline

3 inches
---
Our Embroidered Patch Examples
Satisfaction Guaranteed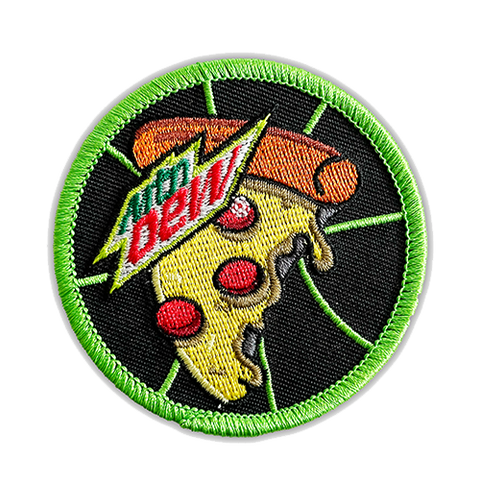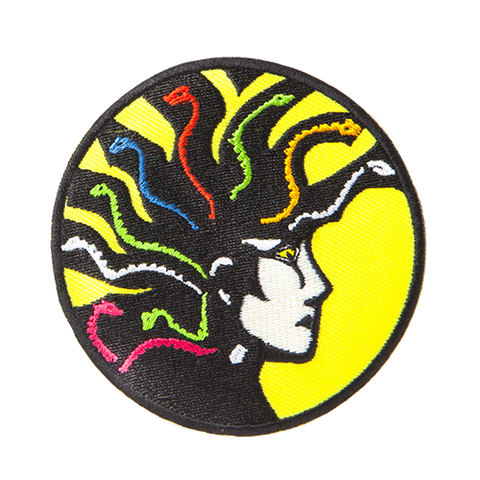 Almost Any Design Possible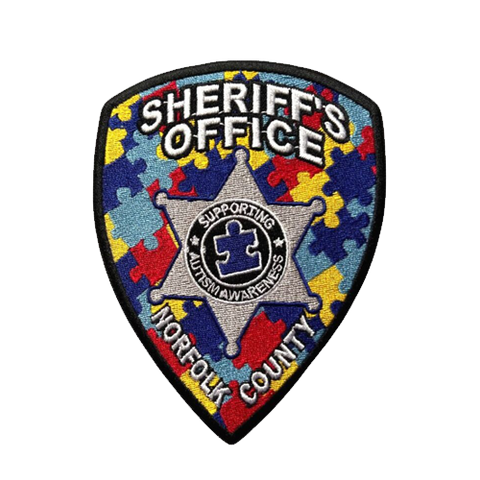 Custom Shapes & Clean Edges
Embroidery Closeups with Hot Spots
Beautiful Quality Everytime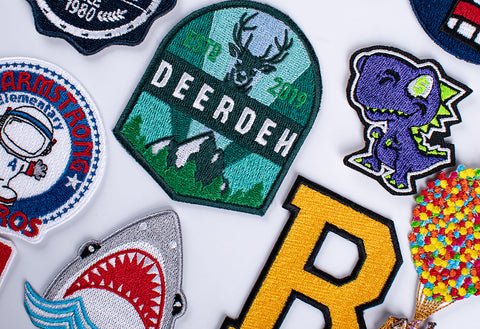 bullet
Full Color Embroidery
Use upto 15 colors in your logo for no additional fee
bullet
Perfectly Clean Edge Stitch
We put time and attention into beautiful and clean finishing
bullet
Custom Die Cut Shapes
We can handle any shape for your logo, letters, or design
More Info On Our Patches For Backpacks
What are Ninja Patches' custom backpack patches?
Custom backpack patches are unique patches designed for personalizing backpacks with various designs, ensuring high quality and durability​​. Any type of backpack can be enhanced with help from a custom backpack patch. Available in a wide range of shapes and sizes. 
What sizes are available for these patches?
Available sizes for our custom backpack patches include 2", 2.5", 3", 3.5", and 4"​​.
How much do the custom backpack patches cost?
Prices start at just $2.95 per pc at 100 patches depending on the size of the patch​​ and the quantity that you order. With our custom backpack patches, you can enjoy up to 70% discount when you order over 1,000 patches. 
What features do these patches for backpacks offer?
Versatility is the biggest feature of these patches. With the ability to heat press or peel and stick, the application possibilities are endless. No matter how intricate your design is, we have a patch type to suit your needs. 
How do I apply custom patches for backpacks?
You can apply custom patches for backpacks quickly and easily with a heat press. Follow our pressing instructions to ensure your patches are applied correctly to ensure long-term durability. 

If you want your patches to be for one time use, such as specific events or for more stand-out name tags, then choose our peel and stick patches. 
Are your patches for backpacks durable against adverse weather conditions? 
Yes, our patches are designed to withstand adverse weather conditions such as rain and wind. They are highly resistant to prolonged exposure to water and are ideal for use on backpacks which may experience heavy handling.