Custom Embroidered Patches For Clothes
Embroidered patches for clothes are designed to offer the upscale look of direct embroidery without the hassle. These patches can be tailored with either a refined thin-stitched edge or a sturdy merrow border, while remaining durable through multiple wash cycles.

WATCH - Apply with a Heatpress
Embroidery Closeups
Patch Size Guide
Product

Preferred Size

Hat Square/Circle Patch

2 inches

Hat Rectangle Patch

4 inches

Front Left Chest Shirt

4 inches

Sleeve

3 inches

Back Neckline

3 inches
---
Our Embroidered Patch Examples
Satisfaction Guaranteed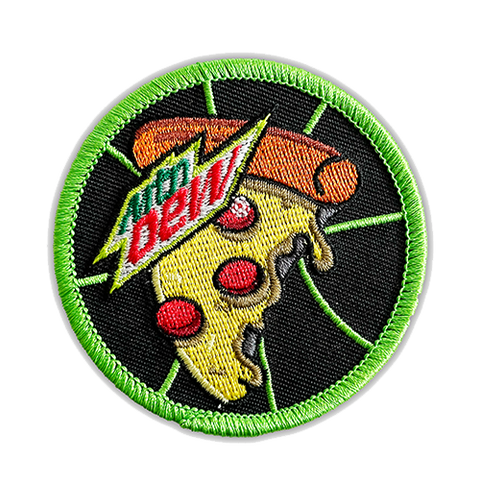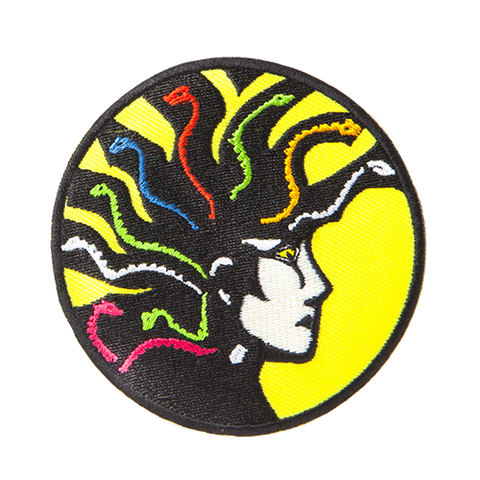 Almost Any Design Possible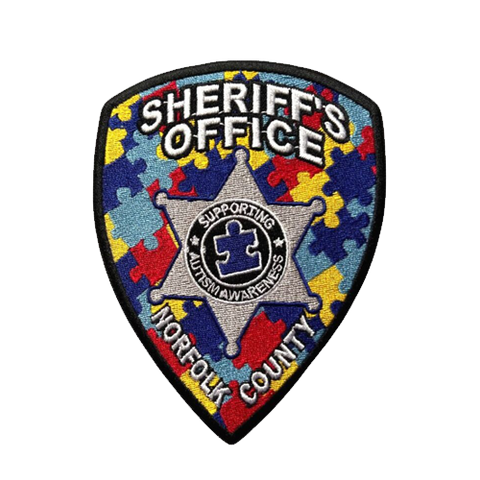 Custom Shapes & Clean Edges
Embroidery Closeups with Hot Spots
Beautiful Quality Everytime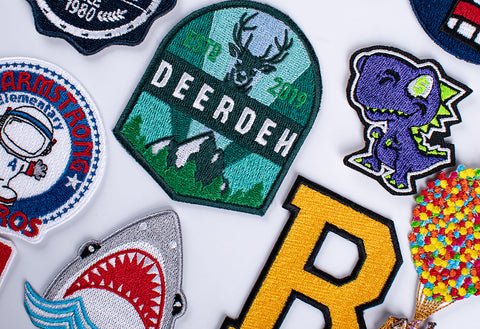 bullet
Full Color Embroidery
Use upto 15 colors in your logo for no additional fee
bullet
Perfectly Clean Edge Stitch
We put time and attention into beautiful and clean finishing
bullet
Custom Die Cut Shapes
We can handle any shape for your logo, letters, or design
More Info On Our Embroidered Patches For Clothes
What are embroidered patches for clothes?
Embroidered patches are decorative pieces of fabric with intricate designs that can be attached to clothing, bags, or accessories. They are used for branding, personalization, or decorative purposes. Our embroidered patches for clothes are highly versatile and can be applied to almost any type of clothing or fabric. 
How can I order custom embroidered patches for clothes? 
All you have to do is upload your designs to our website, choose your style, shape, size, border, and proceed to order. The process of ordering embroidered patches for clothes has never been easier! 
What is the turnaround time for orders?
Our standard turnaround time is up to 3 business days for processing and shipping.
What shipping options do you offer?
We offer Standard Shipping (13-16 Business Days) and Rush Shipping (2-3 Days) to accommodate different delivery needs.
What sets your embroidered patches for clothing apart from others in the market?
Our patches are known for their incredible detail, photorealistic quality, and the ability to create custom shapes and edges to suit your unique design. Their incredible versatility and ability to be applied to almost any type of clothing is what sets them apart. 
What sizes are available for embroidered patches for clothing?
We offer sizes ranging from 2 inches to 4 inches to cater to various design preferences and applications.
What shapes can I choose for my patches?
You can select from standard shapes such as square, rectangle, oval, circle, or request a custom shape that aligns with your branding or creative vision.
What is the application process for these patches?
Our patches can be applied using a heat press or the convenient peel and stick method, making customization easy and hassle-free. Following our detailed pressing instructions for more information.