Genuine Leather Patches
Custom leather patches offer a distinct touch to your hats, bags, and jackets. Using laser etching, designs are precisely burned into the leather for a permanent engraving. As is typical with genuine leather items, the shades of the leather can differ.
Add a Premade Patch Sample to Cart - $0.01 - Add to Cart
WATCH - Apply with an Iron
Leather Closeups
Patch Size Guide
Product

Preferred Size

Hat Square/Circle Patch

2 inches

Hat Rectangle Patch

4 inches

Front Left Chest Shirt

4 inches

Sleeve

3 inches

Back Neckline

3 inches
---
Our Genuine Leather Patch Examples
Satisfaction Guaranteed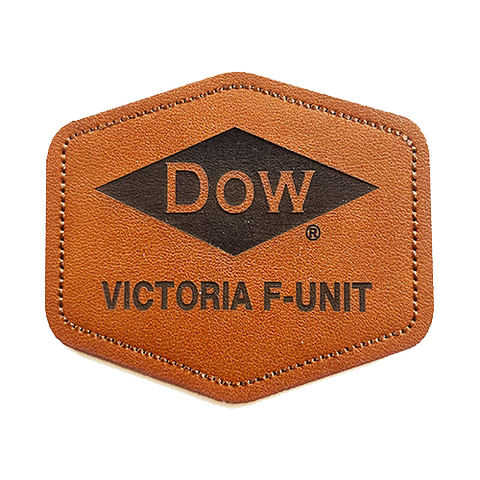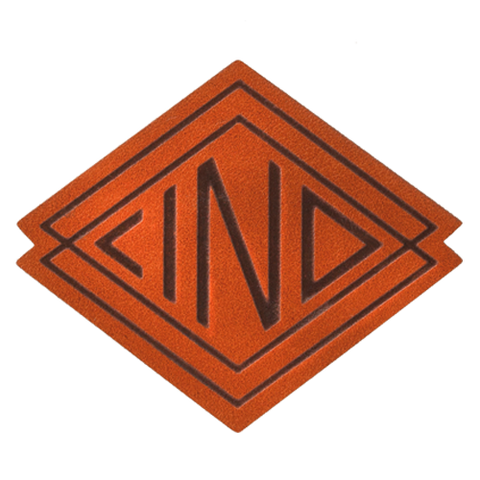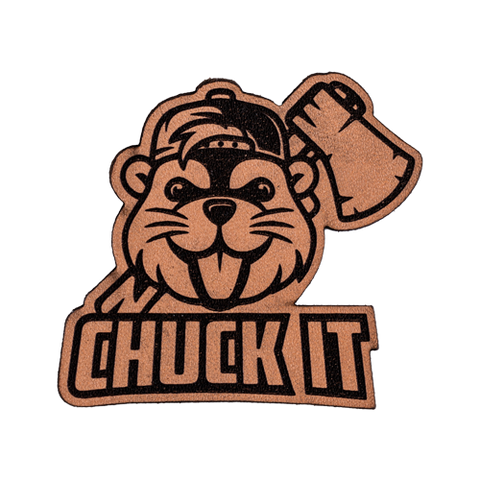 Leather is a Great Finish
Genuine Leather Closeups with Hot Spots
Beautiful Quality Every Time
bullet
Laser etched design
Providing you with the finest detail
bullet
Add a Rugged Look to Your Apparel
What Are Genuine Leather Patches?
Our genuine custom leather patches are unique embellishments created by using laser technology to etch intricate designs, patterns, or text onto pieces of authentic leather. This type of custom patch combines the timeless elegance of leather with precision laser engraving, resulting in a distinctive and visually appealing product.
How Are Laser-Etched Leather Patches Made?
Laser etching on genuine leather patches involves the use of high-powered laser machines. A digital design or pattern is programmed into the laser, which then precisely removes the top layer of the leather, leaving behind the etched design. This process allows for incredible detail and precision, as the laser can create fine lines and intricate artwork on the leather surface.
What Are The Advantages Of Leather Patches?
Customization: These patches can be customized with various designs, logos, or text, offering a wide range of possibilities for personalization.
Durability: Genuine leather is naturally durable, ensuring the patches will withstand wear and tear over time.
Aesthetic Appeal: Laser etching provides a distinct and eye-catching appearance, showcasing intricate details and sharp contrasts.
Texture: The laser etching process can alter the texture of the leather, adding depth and tactile interest to the patches.
High-Quality: Laser etching ensures consistent and high-quality results, making each patch a work of art.
Applications Of Custom Leather Patches 
Custom leather patches have an array of applications including: 
Apparel: These patches are often used in high-end fashion, such as on leather jackets, jeans, and handbags, to add a touch of luxury.
Branding: Businesses and brands use laser-etched leather patches to showcase their logos on products like wallets, belts, and shoes.
Accessories: Leather patches are incorporated into accessories like hats, backpacks, and wallets to enhance their visual appeal.
Gifts and Souvenirs: Personalized leather patches make for excellent gifts or souvenirs, often featuring names, dates, or special messages.
How To Attach Leather Patches
Our custom leather patches are typically applied via heat press. The temperature and pressure required to attach leather patches will vary depending on the type of garment that you are pressing onto. 
View our pressing instructions for leather patches for more information. 
Our leather patches can also be attached via peel and stick, which is suitable for one time use. Attaching your custom leather patches has never been easier. 
Why Buy Genuine Leather Patches From Ninja Patches?
Our laser-etched genuine leather patches offer a harmonious blend of craftsmanship and modern technology, resulting in visually striking and durable embellishments. Their customization options, durability, and aesthetic appeal make them a sought-after choice for adding a touch of sophistication and individuality to a wide range of leather and fabric products.
With a FREE virtual proof and a complete choice of size, shape and contrast, our custom leather patches remain a popular choice for our customers. Design yours today!