Silicone Patches
Introducing our PVC patches: a game-changer for your collection! These waterproof, durable, flexible, and dimensional PVC patches are not only versatile but also come with a flat finish. With their low-melt backing, they cater to the diverse decoration needs of the contemporary market.
Add a Premade Patch Sample to Cart - $0.01 - Add to Cart
WATCH - Apply with an Iron
Silicone Closeups
Patch Size Guide
Product

Preferred Size

Hat Square/Circle Patch

2 inches

Hat Rectangle Patch

4 inches

Front Left Chest Shirt

4 inches

Sleeve

3 inches

Back Neckline

3 inches
---
Our Silicone Patch Examples
Satisfaction Guaranteed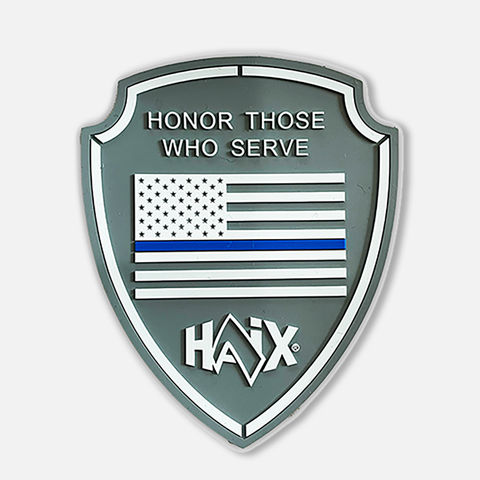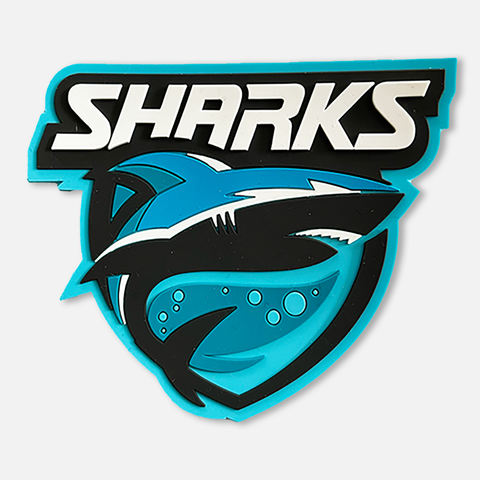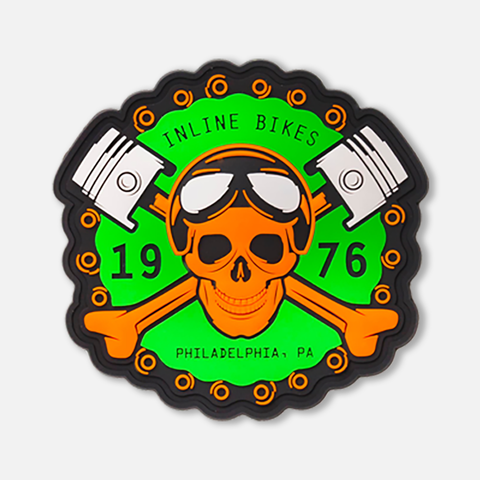 Silicone Patch Closeups with Hot Spots
Beautiful Quality Everytime
bullet
3D Effect
Make your brand pop and standout
bullet
Any Shape & Size
Whether you want a circle, square or a custom outline, our rubber patches are the perfect solution
What Are Silicone Patches?
Silicone is an elastomer- (rubber-like material). Silicone is a polymer, containing silicon together with carbon, hydrogen, and oxygen. Silicone rubbers are widely used, and there are multiple formulations. Silicone rubbers are often one- or two-part polymers, and may contain fillers to improve properties or reduce cost. Silicone rubber is generally non-reactive, stable, and resistant to extreme environments and temperatures from -55 °C to +300 °C while still maintaining its useful properties.
Silicone can also come in a transfer. Raised silicone on a clear film like a heat transfer.
What Makes Silicone Patches Unique?
Silicone patches stand out due to their three-dimensional design and texture. They are created by molding silicone into specific shapes, allowing for intricate details and vibrant colors. These patches are known for their resistance to wear and tear, making them suitable for both indoor and outdoor applications.
What Are The Advantages Of Silicone Patches?
There are many advantages to Silicone patches, including: 
Durability: They are resistant to fading, cracking and damage from exposure to harsh weather conditions. 
Customization: Silicone patches offer endless design possibilities, including intricate details and vibrant colors. 
Tactile Appeal: The 3D texture of these patches enhances their visual appeal and touch. 
Versatility: They can be used in various applications, from military uniforms to promotional merchandise. 
Where Are Custom Silicone Patches Commonly Used? 
Our custom Silicone patches can be used in a wide range of industries, including: 
Military: Used for unit insignias, morale patches, and identification. 
Branding: Companies use them on uniforms, backpacks, and merchandise. 
Outdoor Gear: Often added to camping equipment, backpacks, and tactical clothing. 
Sports: Sport teams and clubs use them on uniforms and equipment. 
Fashion: High-end fashion brands use Silicone patches for unique embellishments. 
Are Custom Silicone Patches Waterproof? 
Silicone patches are typically waterproof which means they can withstand exposure to moisture without significant damage. Many custom Siliconepatches are designed with additional waterproofing features, such as sealed edges or a protective layer over the design. These measures help prevent water from seeping into the patch and potentially causing damage to the underlying fabric or design. 
While Silicone patches are generally water-resistant, they may not be completely waterproof. For example extended exposure to water or submersion could eventually lead to water penetration if there are gaps or vulnerabilities in the patch's structure. 
The level of waterproofing can also depend on how the PVC patch is attached or incorporated into an item. For example, if a patch is sewn onto a garment, there may be tiny puncture holes in the fabric that could allow water to pass through. 
To maintain the water-resistant properties of custom Silicone patches, it's essential to follow care instructions provided, avoid exposing them to harsh chemicals, excessive heat or prolonged submersion in water. 
Why Buy Silicone Patches From Ninja Patches?
Silicone patches are a part of our extensive custom patches range. Custom Silicone patches are versatile, durable, and visually appealing custom patches made from Silicone material, commonly used for branding, decoration, and personalization across various industries. Their 3D texture and resistance to wear make them a popular choice for many applications.
With FREE virtual proofs and fast shipping, there's never been a better time to order patches for your event, uniform, or day-to-day use. Design yours now!