Print + Embroidery Patches
Print stitch patches merge the intricate details of embroidered designs with the vivid display of full-color print. The background features a photographic image in rich colors, complemented by added embroidery to introduce depth and texture.

Add a Premade Patch Sample to Cart - $0.01 - Add to Cart
WATCH - Apply with an Iron
Print + Emb Closeup
Patch Size Guide
Product

Preferred Size

Hat Square/Circle Patch

2 inches

Hat Rectangle Patch

4 inches

Front Left Chest Shirt

4 inches

Sleeve

3 inches

Back Neckline

3 inches
---
Our Print & Stitch Patch Examples
Satisfaction Guaranteed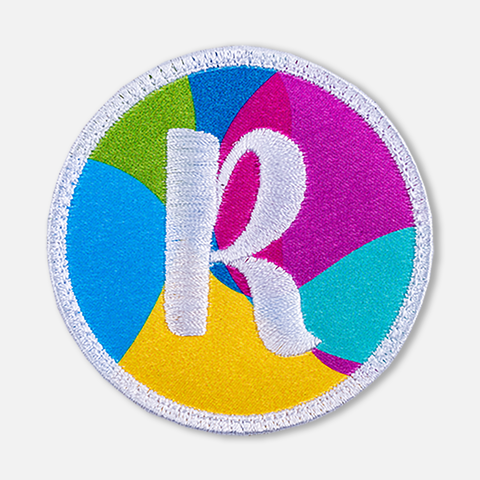 Great for a Unique Finish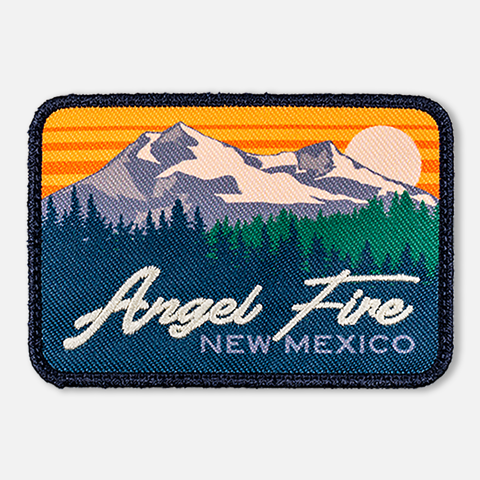 Enables Any Design Possibility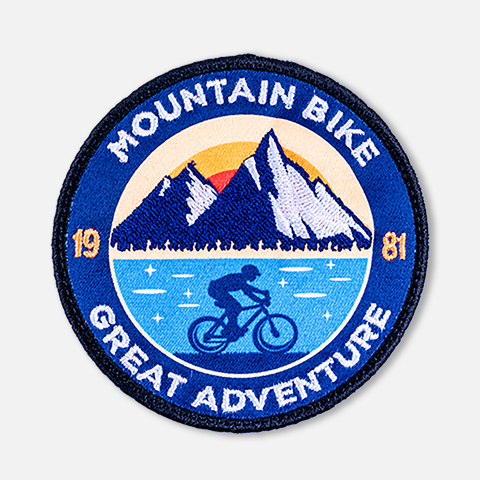 Design Highlights with Stitch
Print Stitch Closeups with Hot Spots
Beautiful Quality Every Time
bullet
Limitless Design Potential
Create the perfect patch with a blend of embroidery and sublimation.
bullet
Add a seamless Merrow Border
Giving your patch that professional and sleek design.
bullet
Beautiful and Vibrant Colors
The perfect solution for any logo or design with a lot of colors.
What are Print & Embroidery Patches?
Print & Embroidery Patches, also known as print stitch patches, combine the sharp, colorful graphics of full-color printing with the texture and intricacy of traditional embroidery. These patches feature a printed background with added embroidery elements. With no limitations on fabric colors due to the sublimation process, the ability to add a full color photographic background, with depth and dimension due to the embroidery, they remain a popular choice for those with more intricate designs.
How are these patches different from regular embroidered patches?
Unlike traditional embroidered patches, Print & Embroidery Patches allow for the inclusion of highly detailed, full-color images on the background. The combination of printing and embroidery creates a visually striking and texturally rich patch.
What kind of designs can I print on these patches?
You can print almost any design on these patches, including photographs, logos, text, and complex graphics. The printing process allows for fine details and vibrant colors. This makes Print & Embroidery patches suitable for a wide range of purposes and applications.
What is the size range for these patches?
Our Print & Embroidery Patches are customizable and can be made in various sizes to suit your needs. Common sizes range from small, intricate designs to larger patches for jackets or bags. Choose from 1" to 12" print stitch patches to suit your needs. 
Can I order a sample patch before placing a larger order?
Yes, we offer the option to order sample patches. This allows you to assess the quality, colors, and design before committing to a larger order. 
Are these patches durable and suitable for outdoor use?
Yes, our patches are designed to be durable and long-lasting. They can withstand outdoor conditions and are ideal for use on uniforms, bags, and other items that may be exposed to the elements.
What is the minimum order quantity for these patches?
The minimum order quantity for our Print & Embroidery Patches is 25 patches. But remember, the higher the quantity, the more you save! You can save up to 70% when you order 1000 patches or more. View our pricing matrix in the product description above for more details.
How do I attach these patches to clothing or accessories?
There are two methods to attach these print stitch patches to your clothing or accessories. The most popular and longer lasting method is to use a heat press. The temperature and pressure required will vary depending on the garment you are applying to. View our print stitch pressing instructions for more details. 
The second option is our peel & stick backing. This makes the patch suitable for one time use, without the need to iron or press to permanently bond the patch.
What makes print stitch patches from Ninja Patches different? 
At Ninja Patches, we pride ourselves on making premium products at the best possible prices. We deliver high quality patches, faster. 
With the ability to save on higher quantity orders and the true flexibility and versatility of the print stitch patches we have on offer, there's no better choice. Enjoy the combination of vibrant sublimation and the depth of embroidery with Print & Embroidered Patches, suitable for your every need. 
Choose your size, shape, border, border color, tell us what elements you want print vs. embroidered, and upload your image - we'll do the rest. Design your own Print & Embroidered Patches with Ninja Patches today.