Custom Patches For Shirts
Custom shirt patches are designed to offer the upscale look of direct embroidery while remaining versatile. These patches can be tailored with either a refined thin-stitched edge or a sturdy Merrow border, making them ideal for adding a personalized touch to shirts.

WATCH - Apply with a Heatpress
Embroidery Closeups
Patch Size Guide
Product

Preferred Size

Hat Square/Circle Patch

2 inches

Hat Rectangle Patch

4 inches

Front Left Chest Shirt

4 inches

Sleeve

3 inches

Back Neckline

3 inches
---
Our Embroidered Patch Examples
Satisfaction Guaranteed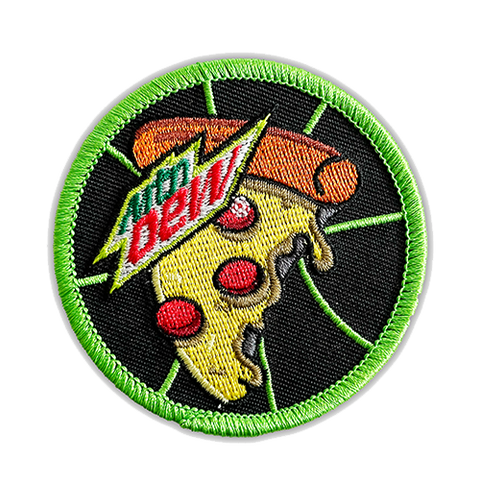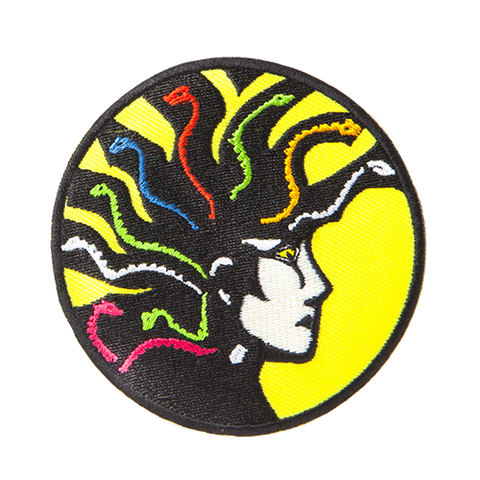 Almost Any Design Possible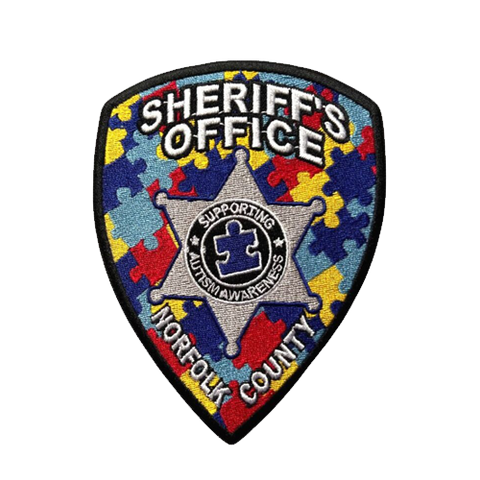 Custom Shapes & Clean Edges
Embroidery Closeups with Hot Spots
Beautiful Quality Everytime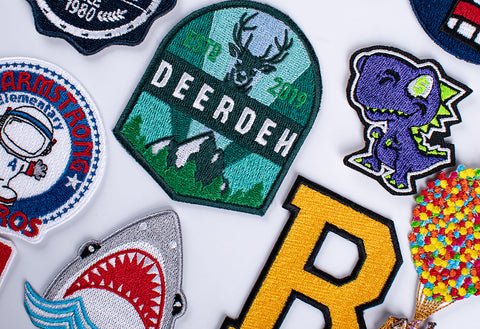 bullet
Full Color Embroidery
Use upto 15 colors in your logo for no additional fee
bullet
Perfectly Clean Edge Stitch
We put time and attention into beautiful and clean finishing
bullet
Custom Die Cut Shapes
We can handle any shape for your logo, letters, or design
More Info On Our Custom Patches For Shirts
What are custom patches for shirts?
Custom patches are embroidered or printed pieces of fabric that can be heat pressed onto shirts, hoodies, and other apparel items. They allow you to add unique branding, logos, or designs to your clothing, making them a great option for personalization and marketing your side hustle or small business.
How can I create custom patches for shirts?
You have several options for creating custom patches for shirts:
Design them yourself using graphic design software.
Hire a professional graphic designer.
Use online patch design services.
Here at Ninja Patches, you can upload your design directly to our website. Choose your size and shape and we'll bring your custom patches to life.
What are the different types of patches for shirts available?
What materials are typically used for custom patches for shirts?
Custom patches for shirts are usually made from materials like polyester, cotton, twill, or felt. The choice of material depends on your design and budget.
What is the ideal size for custom patches on shirts?
The ideal size depends on your design and the placement on the garment. Common patch sizes range from 2 inches to 4 inches in diameter. The smaller patches are suitable for subtle branding, while the larger ones make a bold statement.
How do I apply your patches for shirts?
You can apply patches for shirts quickly and easily. They can be applied using a heat press for durability, or peel and stick for one time use. Follow our pressing instructions for more information. 
Can I order small quantities of custom patches, or do I need to order in bulk?
Our custom patches for shirts are available in a minimum of 25 patches. However the more you buy, the more you save when you order custom patches for shirts in bulk.