Custom Patches For Hoodies
Custom patches for hoodies are designed to offer the upscale look of direct embroidery while remaining versatile. These patches can be tailored with either a refined thin-stitched edge or a sturdy merrow border, while remaining durable through multiple wash cycles.

WATCH - Apply with a Heatpress
Embroidery Closeups
Patch Size Guide
Product

Preferred Size

Hat Square/Circle Patch

2 inches

Hat Rectangle Patch

4 inches

Front Left Chest Shirt

4 inches

Sleeve

3 inches

Back Neckline

3 inches
---
Our Embroidered Patch Examples
Satisfaction Guaranteed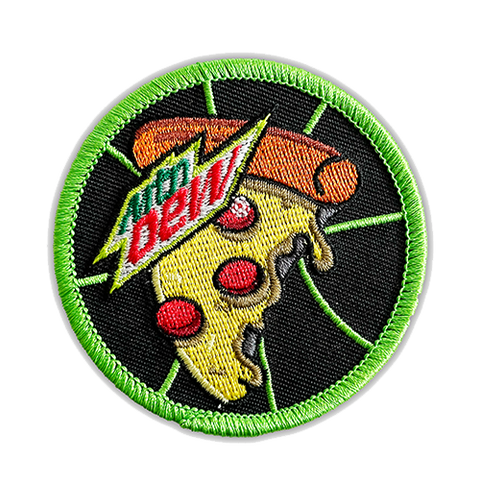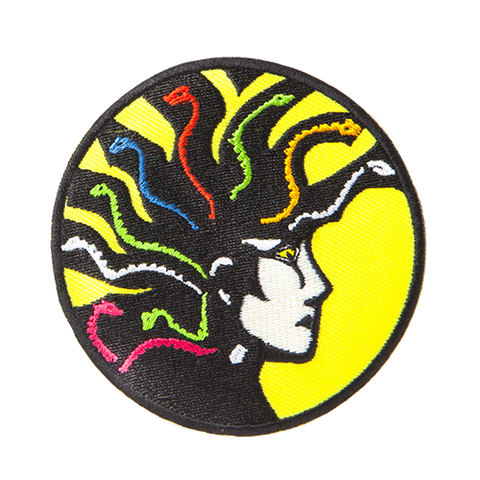 Almost Any Design Possible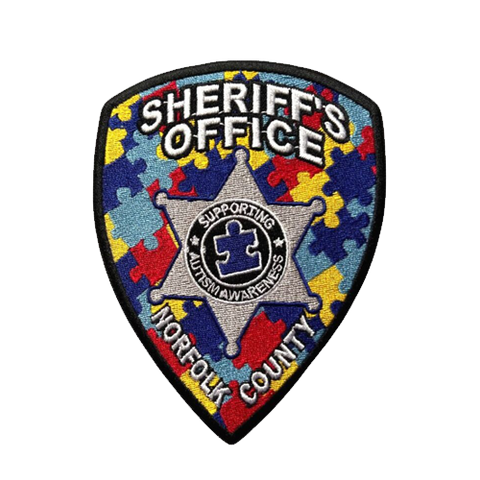 Custom Shapes & Clean Edges
Embroidery Closeups with Hot Spots
Beautiful Quality Everytime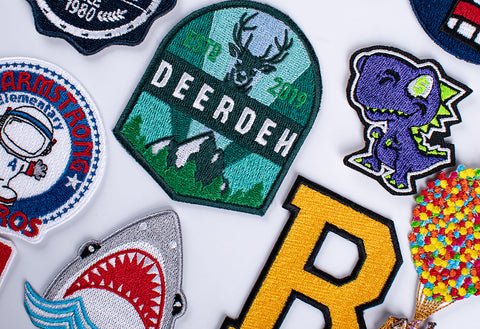 bullet
Full Color Embroidery
Use upto 15 colors in your logo for no additional fee
bullet
Perfectly Clean Edge Stitch
We put time and attention into beautiful and clean finishing
bullet
Custom Die Cut Shapes
We can handle any shape for your logo, letters, or design
More Info On Our Custom Hoodie Patches
What are custom patches for hoodies?
Custom patches for hoodies are unique, personalized patches that can be designed and created to your specifications. They are typically made from various materials like fabric, leather, or silicone and are used to add a personal touch or branding to your hoodies. Our custom patches for hoodies allow you to upload your own artwork, logo or design directly to our website, and we can bring them to life. 
What are the common materials used for custom patches for hoodies?
Can I apply custom patches to hoodies myself?
Yes, you can apply custom patches to hoodies yourself - and our custom patches for hoodies are simple to apply! You can choose between two backing types - a peel and stick which is designed for one time use, or the ability to heat press your patches. 
We recommend heat pressing your patches for longevity and quality. View our specific pressing instructions for more details on the temperatures and techniques you need to press them yourself. 
Can I sell hoodies with custom patches that I make?
Yes, you can sell hoodies with custom patches that you make. Many small businesses and side hustles create custom hoodies with unique patches to sell online or at local markets. Be sure to comply with any legal and copyright regulations if you use branded designs.
Are there any copyright or trademark issues I should be aware of when designing custom patches?
Yes, it's essential to be cautious of copyright and trademark issues when designing custom patches for hoodies. Avoid using copyrighted or trademarked images or logos without permission and ensure you are the owner of the image that you are placing onto your patches. 
What sizes and shapes are available? 
You can choose between 2", 2.5", 3", 3.5" and 4" patches. Create your own custom shape based on the design, or fit within a square, circle, oval or rectangle shape.
What border style is available? 
Merrow stitch is our most popular border style available which can really help to finish off your design. You can also choose no border if preferred.