Custom Motorcycle Patches
Enhance your motorcycle attire with custom motorcycle patches. These motorcycle patches can be tailored with either a refined thin-stitched edge or a sturdy merrow border, making them ideal for adding a personalized touch to jackets.

WATCH - Apply with a Heatpress
WATCH - Apply with an Iron
Patch Size Guide
Product

Preferred Size

Hat Square/Circle Patch

2 inches

Hat Rectangle Patch

4 inches

Front Left Chest Shirt

4 inches

Sleeve

3 inches

Back Neckline

3 inches
---
Our Embroidered Patch Examples
Satisfaction Guaranteed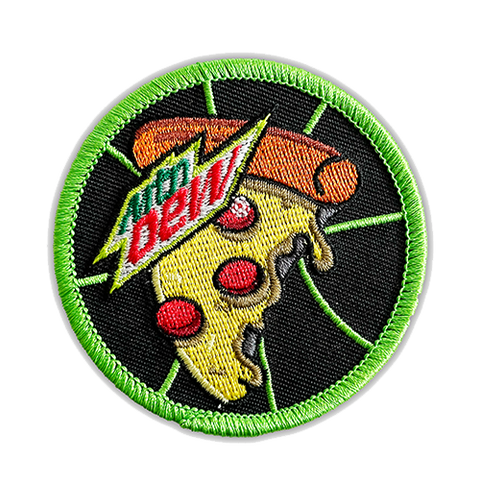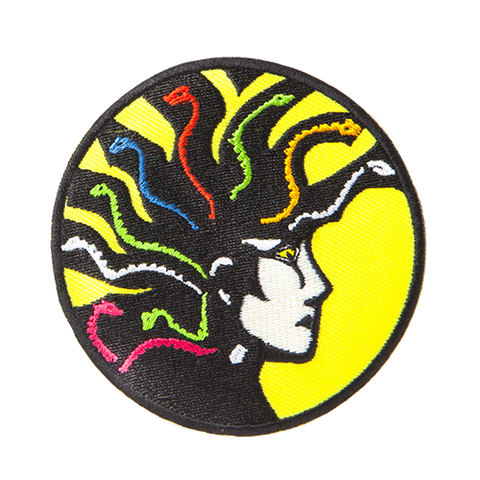 Almost Any Design Possible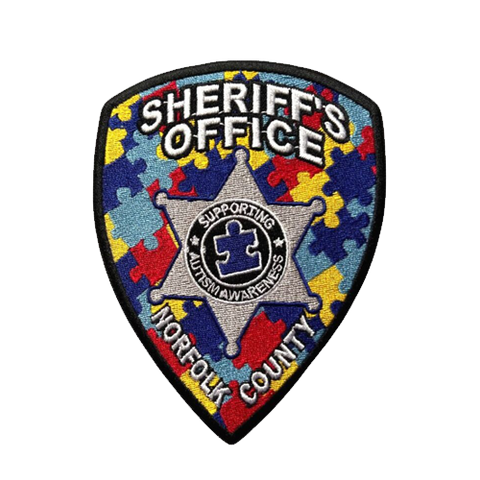 Custom Shapes & Clean Edges
Embroidery Closeups with Hot Spots
Beautiful Quality Everytime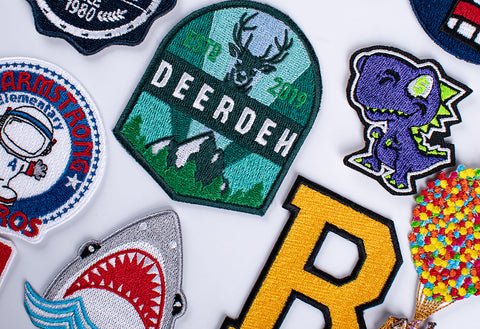 bullet
Full Color Embroidery
Use upto 15 colors in your logo for no additional fee
bullet
Perfectly Clean Edge Stitch
We put time and attention into beautiful and clean finishing
bullet
Custom Die Cut Shapes
We can handle any shape for your logo, letters, or design
What are custom motorcycle patches?
Custom motorcycle patches are emblems that riders affix to their motorcycle jackets or vests to display their club affiliation, personal statements, or achievements. They can be made from a variety of materials including embroidered patches, woven patches, silicone patches and even leather patches to suit a club's every need and provide a sense of style and personality.
How can I order custom motorcycle patches?
You can order custom motorcycle patches right here at Ninja Patches. You simply have to select the type of patch you want to create, the size, the shape, the border and upload your design. The whole process is quick and painless. The team at Ninja Patches will add your design and create your patches for you.
What is the cost of custom motorcycle patches?
The cost of custom motorcycle patches can vary depending on factors like size and quantity. Our custom motorcycle patches start at $4.54 ea for 25 patches. However, you with Ninja Patches, you can order more and save more. When you order 1,000+ the cost drops to just $1.36 ea, saving you up to 70%! Benefit from our bulk discounts when you order custom motorcycle patches today. 
How long does it take to receive custom motorcycle patches after ordering?
The turnaround time for custom motorcycle patches is quick but will vary depending on the shipping option you choose. If you choose our standard shipping, then you can expect your patches in 13-16 days. If you choose our rush shipping option, then your patches can be with you within just 2-3 days.
Are there any restrictions on the design of custom motorcycle patches?
While you have creative freedom, it's essential to adhere to copyright laws and avoid using copyrighted logos or images without permission. Additionally, some motorcycle clubs may have specific design guidelines for their patches which are important to follow. 
How do I attach custom motorcycle patches to my jacket or vest?
While traditional custom motorcycle patches can be attached using various methods, such as sewing or hook-and-loop fasteners (Velcro) for temporary attachment, our custom motorcycle patches are easier than ever to apply to your jacket or vest. You can use a heat press or even an iron to attach them, depending on the type of garment you are using. Follow our heat press instructions for garments and hats, or our iron on pressing instructions. Alternatively, choose our peel & stick option for one time use.
Are there any care instructions for motorcycle patches?
To ensure the longevity of your patches, it's best to avoid high-heat washing and drying. Hand washing or using a gentle cycle with mild detergent is recommended. Additionally, store your jacket or vest with patches in a cool, dry place to prevent fading or damage if you are selling these patches on.