Custom Funny Patches
Enhance your apparel with custom funny patches. These funny patches can be tailored with either a refined thin-stitched edge or a sturdy merrow border, making them ideal for adding a personalized touch to your attire.

WATCH - Apply with a Heatpress
WATCH - Apply with an Iron
Patch Size Guide
Product

Preferred Size

Hat Square/Circle Patch

2 inches

Hat Rectangle Patch

4 inches

Front Left Chest Shirt

4 inches

Sleeve

3 inches

Back Neckline

3 inches
---
Our Embroidered Patch Examples
Satisfaction Guaranteed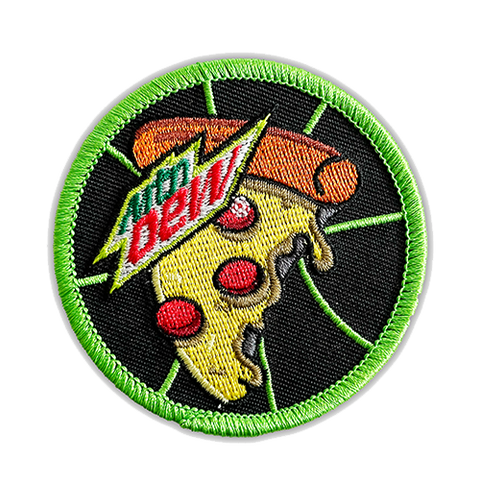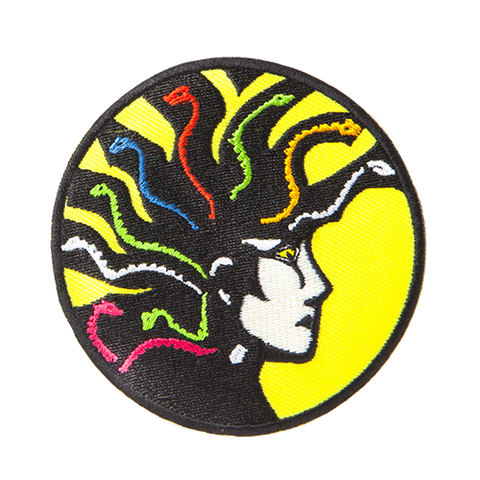 Almost Any Design Possible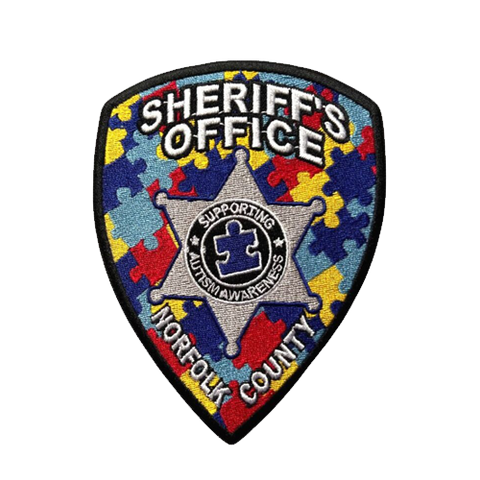 Custom Shapes & Clean Edges
Embroidery Closeups with Hot Spots
Beautiful Quality Everytime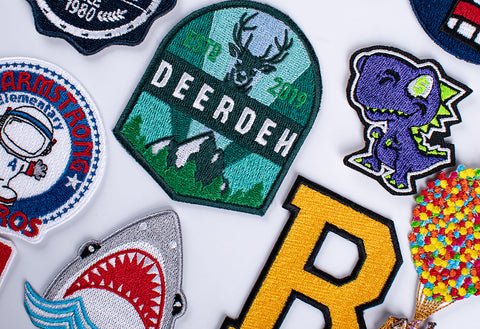 bullet
Full Color Embroidery
Use upto 15 colors in your logo for no additional fee
bullet
Perfectly Clean Edge Stitch
We put time and attention into beautiful and clean finishing
bullet
Custom Die Cut Shapes
We can handle any shape for your logo, letters, or design
What are custom funny patches? 
Custom funny patches are decorative or embroidered patches that feature humorous or witty designs, slogans, or imagery. These patches are often created to add a touch of humor and personality to clothing, bags, hats, or other apparel or accessories. They can be a form of self-expression, a way to showcase one's sense of humor, or a means of making a statement.
What are the characteristics of custom funny patches?
Some common characteristics of custom funny patches include:
Humorous Designs such as funny or quirky cartoons, caricatures or playful imagery. 
Witty phrases including puns, jokes, clever wordplay or popular sayings. 
Vibrant Colors to draw attention to the humor in the design and enhance comedic impact. 
Pop Culture References to add an extra layer of humor to those familiar with the material. 
Social & Political Satire to provoke thought and discussion. 
Who uses custom funny patches?
Custom funny patches can be used to showcase your personality or alternatively used to attract potential customers who want to add a new decal to their jackets, backpacks, hats or other garments. Custom funny patches can be used by businesses, event organizers and side hustles who want something a little more 'out there' as part of their range. 
Can I upload my own design to create funny patches?
Yes, you can upload your own design to create custom funny patches to suit your every need or occasion.
Are funny patches a type of morale patch?
Funny patches and morale patches have very similar qualities. A funny patch is really defined by the design that you want to display and how humorous this is to the person receiving the patch!
Is there a minimum order for custom funny patches?
We have a minimum order of just 25pcs for our custom funny patches. But remember, when you buy more, you save more with Ninja Patches! 
How fast will I receive my order?
We will make every effort to ensure that you receive your patch order on time. Depending on the shipping option you choose, our expected delivery times vary. With our standard shipping, you can expect to receive your parcel within 13-16 days. With our rush shipping option, you will receive your parcel in as little as 2-3 days.