Custom Iron on Patches For Backpacks
Customize your backpacks with our easy-to-press iron on patches for backpacks. Perfect for expressing your style, these patches are designed to add a personal touch to any piece of clothing. Our high-quality, durable, easy-to-apply backpack patches come in various sizes, ensuring your backpacks stands out.

WATCH - Apply with an Iron
Embroidery Closeups
Patch Size Guide
Product

Preferred Size

Hat Square/Circle Patch

2 inches

Hat Rectangle Patch

4 inches

Front Left Chest Shirt

4 inches

Sleeve

3 inches

Back Neckline

3 inches
---
Our Embroidered Patch Examples
Satisfaction Guaranteed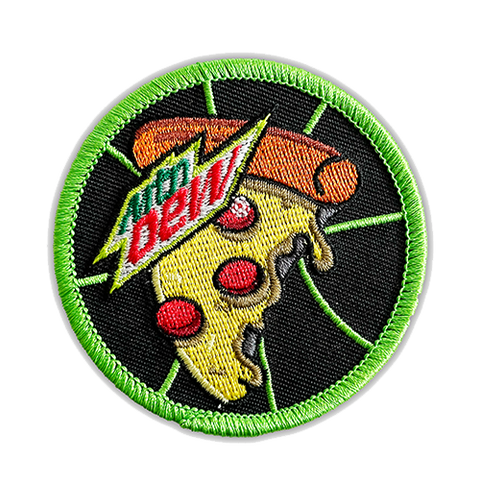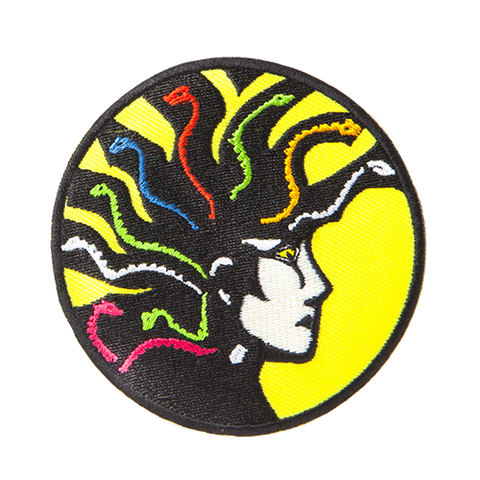 Almost Any Design Possible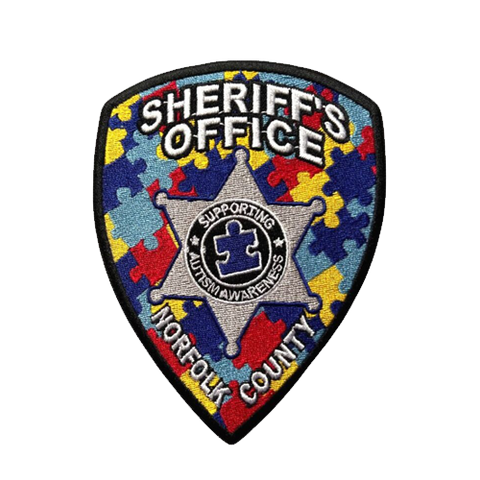 Custom Shapes & Clean Edges
Embroidery Closeups with Hot Spots
Beautiful Quality Everytime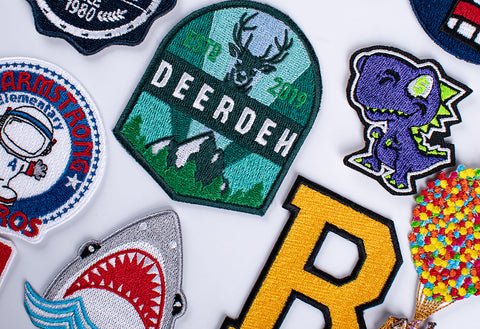 bullet
Full Color Embroidery
Use upto 15 colors in your logo for no additional fee
bullet
Perfectly Clean Edge Stitch
We put time and attention into beautiful and clean finishing
bullet
Custom Die Cut Shapes
We can handle any shape for your logo, letters, or design
More Info On Our Iron On Backpack Patches
What are iron-on patches for backpacks?
Iron-on patches for backpacks are decorative fabric patches that can be attached to backpacks using heat. These patches often feature various designs, logos, or symbols and can add a personal touch or style to your backpack. They are typically used for businesses or side hustles looking to sell on their patches. 
Can you iron on your patches for backpacks?
While it is possible to iron on patches for backpacks, we recommend using a heat press for most applications to ensure the longevity of the patch. We also offer a peel and stick option for our iron on patches for backpacks for one time use. This is ideal for trade shows and giveaways. Take a look at our pressing instructions for more information. 
Do I need any special equipment to attach iron-on patches?
It's recommended to use a heat press to attach these iron-on patches for backpacks although at household iron is possible to use - as long as you can get the temperature up. You will need an iron and a flat, heat-resistant surface for attaching iron-on patches. Always check the patch's instructions for specific temperature requirements.
Is there a minimum order quantity for iron on patches for backpacks?
There is a minimum order requirement of just 25 patches for our iron on backpack patches. 
Can iron-on patches for backpacks be removed or repositioned once attached?
Iron-on patches for backpacks are typically not designed to be easily removed or repositioned. Once they are applied and heat-sealed, they become permanent. Make sure to carefully place them in your desired location before applying heat.
Are iron-on patches for backpacks durable?
Iron-on patches for backpacks are generally durable and can withstand regular use and exposure to the elements. However, the durability may vary depending on the quality of the patch and how well it is applied. Be sure to follow the care instructions to prolong their lifespan.
Can I wash my backpack with iron-on patches?
Most iron-on patches are machine washable, but it's essential to follow the specific care instructions provided. Using a gentle cycle and turning the backpack inside out can help protect the patches during washing.
Are there different sizes and designs of iron-on patches available?
Yes, there is a wide variety of iron-on patch sizes. You can choose a design that reflects your interests, hobbies, or personal style, making it easy to customize your backpack. Or you can choose your brand name or logo for a promotional touch. 
Can I use iron-on patches on any type of backpack material?
Iron-on patches work best on fabric or canvas backpacks. They may not adhere well to materials like leather or plastic. Always check the patch's compatibility with your backpack material before applying.