Custom Name Patches
Enhance your work attire with custom name patches. These name patches can be tailored with either a refined thin-stitched edge or a sturdy merrow border, making them ideal for adding a personalized touch to work gear.

WATCH - Apply with a Heatpress
WATCH - Apply with an Iron
Patch Size Guide
Product

Preferred Size

Hat Square/Circle Patch

2 inches

Hat Rectangle Patch

4 inches

Front Left Chest Shirt

4 inches

Sleeve

3 inches

Back Neckline

3 inches
---
Our Embroidered Patch Examples
Satisfaction Guaranteed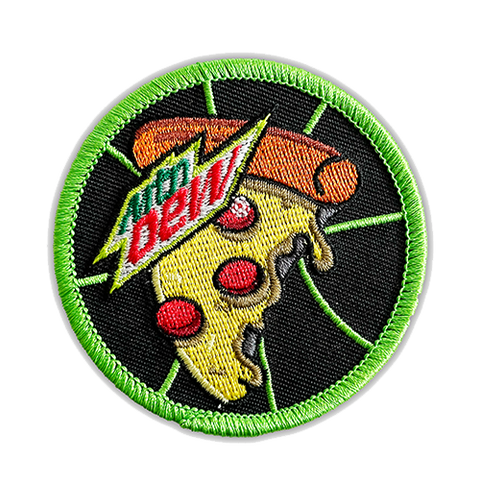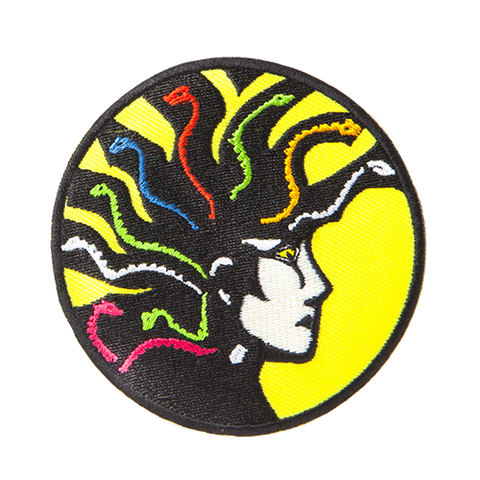 Almost Any Design Possible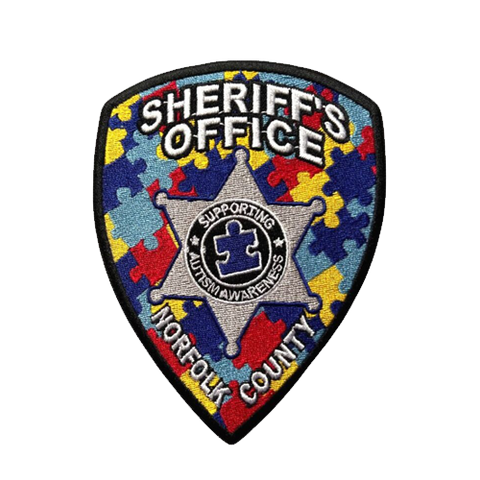 Custom Shapes & Clean Edges
Embroidery Closeups with Hot Spots
Beautiful Quality Everytime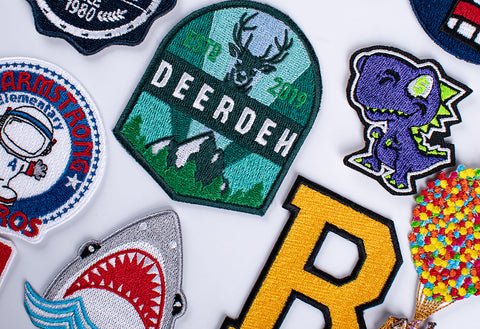 bullet
Full Color Embroidery
Use upto 15 colors in your logo for no additional fee
bullet
Perfectly Clean Edge Stitch
We put time and attention into beautiful and clean finishing
bullet
Custom Die Cut Shapes
We can handle any shape for your logo, letters, or design
What are custom name patches?
Custom name patches are personalized patches that are designed and created to feature an individual's name or a specific message. These patches are typically made to order and can be customized in terms of size, shape, color, font, and design to meet your preferences and requirements. Custom name patches can be applied to clothing, uniforms, bags, or other items.
Name patches are used by a variety of individuals and organizations for identification and branding purposes. Here are some common uses of name patches:
Uniformed personnel: these are commonly used by members of various uniformed professions including military personnel, law enforcement officers, firefighters. emergency medical services (EMS) personnel 
Workplaces: Some companies and organizations require employees to wear name patches as part of their work attire. 
Schools and Colleges: Some schools require name patches on uniforms for students, staff, and faculty members. 
Clubs & Organizations: Scout groups, motorcycle clubs and hobbyist groups can use patches to identify their members. 
Conventions & Events: Attendees, staff, and volunteers at conventions, conferences and large events can use them for easy identification and networking. 
Medical & Healthcare: Doctors, nurses, and other medical staff can use patches for identification. 
Custom & Personal Use: some individuals may order custom name patches to add to jackets, backpacks and other items. 
Security & Private Services: Used by private security firms often use patches for identification. 

Custom name patches serve various purposes, including identification, branding, team unity and professionalism.
How do I apply custom name patches?
You can apply custom name patches simply with a heat press - follow our pressing instructions for garments for more details. We design our patches so that they're easy to apply. You can also apply them with an iron - view our iron on pressing instructions. You can apply name patches to garments or to hats depending on your needs.
What style of patches are available?
How many colors can I use in custom name patches?
The best thing about our custom name patches is that you can use almost any color you can think of! We can create almost any design in any shape, no matter the number of colors or how intricate the design is.
Why choose Ninja Patches for custom name patches?
We offer high quality products at low prices. With low minimums, our custom name patches are a popular choice for events, businesses and more. They're simple and easy to apply with a heat press and you can even iron on the patches if you can get your iron to temperature. You can use unlimited colors and there are no requirements of simple or high detail artwork. With FREE virtual artwork proofs on all orders, you can enjoy durability and vibrancy with patches.