Woven Patches
Our Woven Patches offer best of both worlds! Thread & Flexibility while maintaining the traditional look. We offer you our interlaced weaving process with intricate designs without the need of fabric.
Add a Premade Patch Sample to Cart - $0.01 - Add to Cart
WATCH - Apply with an Iron
Woven Closeups
Patch Size Guide
Product

Preferred Size

Hat Square/Circle Patch

2 inches

Hat Rectangle Patch

4 inches

Front Left Chest Shirt

4 inches

Sleeve

3 inches

Back Neckline

3 inches
---
Our Woven Patch Examples
Satisfaction Guaranteed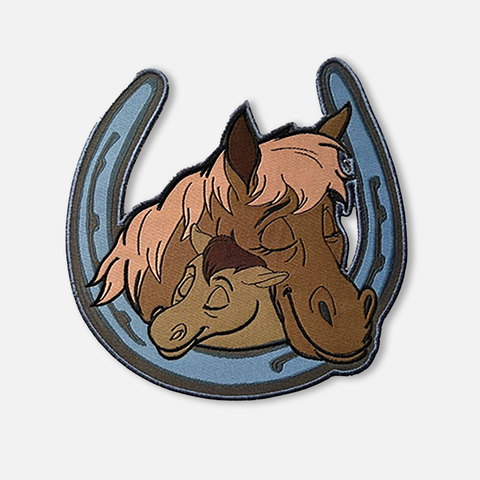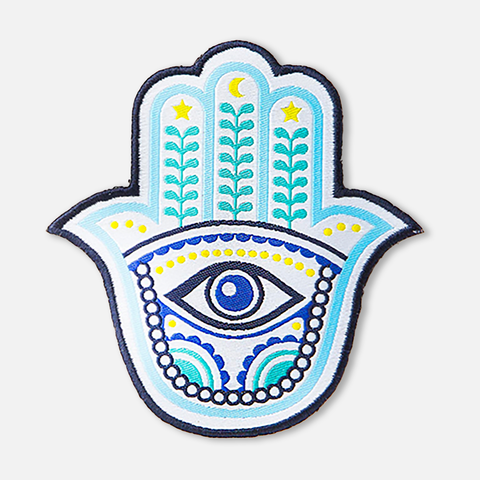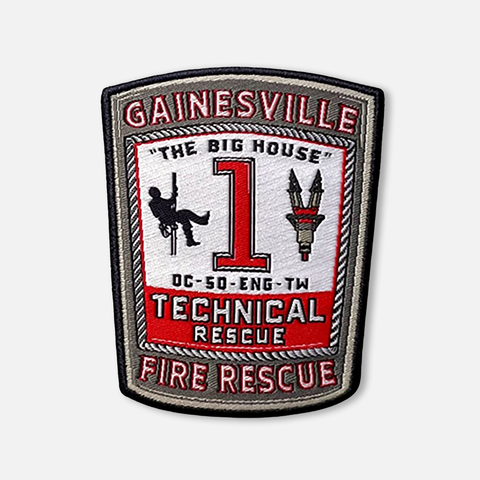 Woven Patch Closeups with Hot Spots
Beautiful Quality Every Time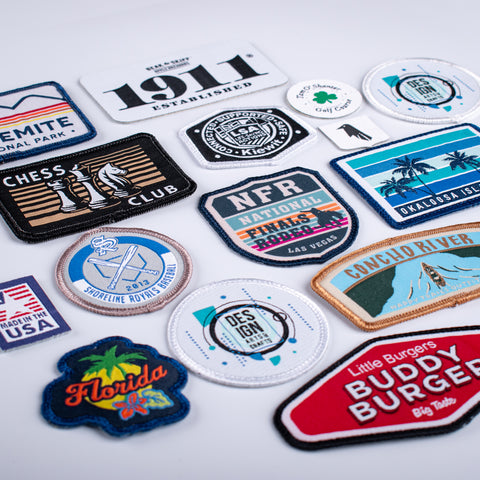 bullet
Thread & Flexibility while maintaining the traditional look
bullet
Available in up to 65 colors
Woven patches are decorative embellishments made by weaving threads together to create intricate designs on a fabric base. These patches offer a unique texture and appearance compared to embroidered or laser-etched patches, making them a distinctive choice for customization and personalization.
How Are Woven Patches Made?
Woven patches are crafted using specialized machines that weave threads together on a fabric substrate. A digital design or pattern guides the machine in interlocking threads of different colors to form the desired design. The result is a finely woven, detailed patch with a smooth surface.
What Are The Advantages Of Woven Patches?
Fine Detail: Woven patches can reproduce intricate details and small text accurately due to their weaving process.
Durability: These patches are long-lasting and can withstand wear, making them suitable for high-activity applications.
Lightweight: Our custom woven patches are thin and lightweight, making them ideal for adhering to garments without adding bulk.
Versatility: They can be customized with various colors and designs to match specific branding or personal preferences.
Texture: The woven texture adds visual and tactile interest to the patches.
What Are The Applications Of Custom Woven Patches
Apparel: Woven patches are commonly used on clothing, uniforms, and accessories like caps and bags to display logos, affiliations, or artwork.
Branding: Businesses use woven patches to promote their brand on products such as jackets, polo shirts, or hats.
Sports and Teams: Our custom woven patches are a popular choice for sports teams and fans to represent team spirit or commemorate achievements.
Military and Scouts: These patches are often used to indicate rank, accomplishments, or membership in organizations like the Boy Scouts.
How Are Woven Patches Attached?
Our custom woven patches can be heat applied using a heat press (most popular), or can have a peel & stick backing for ease. 
The heat and pressure required to apply your woven patch will vary depending on the type of garment you are pressing onto. View our pressing instructions for woven patches for more details.
Why Choose Custom Woven Patches From Ninja Patches?
Woven patches offer a distinct and tactile approach to customization and personalization. Their ability to reproduce fine details and durability make them a preferred choice for a wide range of applications, from branding to personal expression. Whether sewn onto clothing or used as adhesive-backed accessories, custom woven patches provide a unique way to make a statement and add character to various items.
Enjoy a FREE virtual proof with every order and fast shipping! At Ninja Patches, we balance quality with speed. Design your custom woven patches today.