Custom Sports Patches
Enhance your apparel with custom sports patches. These sports patches can be tailored with either a refined thin-stitched edge or a sturdy merrow border, making them ideal for adding a personalized touch to your attire.

WATCH - Apply with a Heatpress
WATCH - Apply with an Iron
Patch Size Guide
Product

Preferred Size

Hat Square/Circle Patch

2 inches

Hat Rectangle Patch

4 inches

Front Left Chest Shirt

4 inches

Sleeve

3 inches

Back Neckline

3 inches
---
Our Embroidered Patch Examples
Satisfaction Guaranteed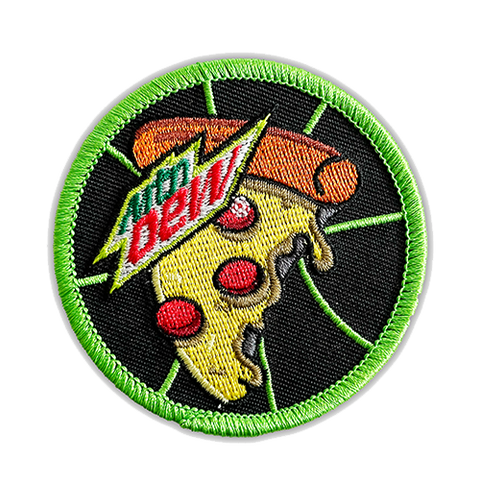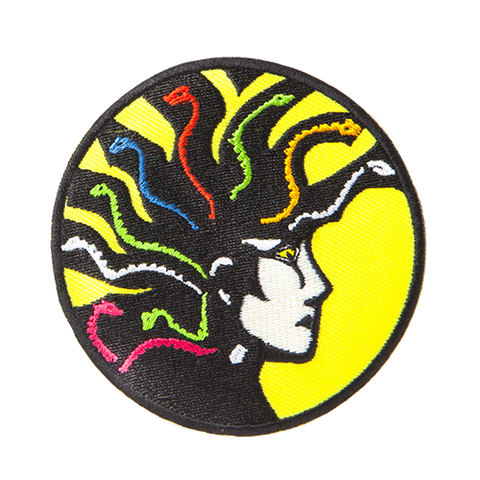 Almost Any Design Possible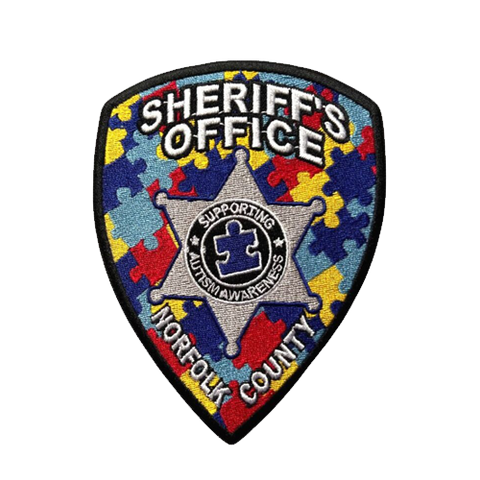 Custom Shapes & Clean Edges
Embroidery Closeups with Hot Spots
Beautiful Quality Everytime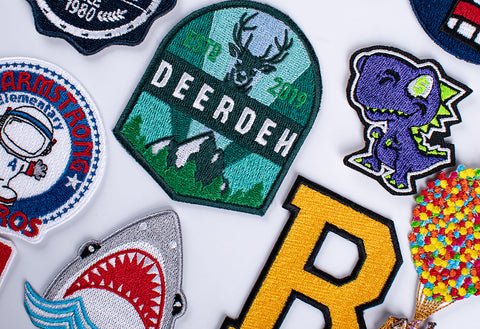 bullet
Full Color Embroidery
Use upto 15 colors in your logo for no additional fee
bullet
Perfectly Clean Edge Stitch
We put time and attention into beautiful and clean finishing
bullet
Custom Die Cut Shapes
We can handle any shape for your logo, letters, or design
What are custom sports patches?
Custom sports patches are types of patches that can be personalized with a team's logo, name, or design. They are typically used on sports uniforms, jackets, bags, and other apparel. Custom sports patches serve as a way to showcase team spirit, promote team identity, and provide a professional and unique appearance to sports-related garments and accessories. These patches are customizable in terms of design, size, shape, and colors to meet the specific needs and preferences of sports enthusiasts and teams. While commonly embroidered patches, we also offer full color printed patches, woven patches, faux leather patches and so many more.
Why should I choose custom sports patches for my team?
Custom sports patches allow you to add a unique and professional touch to your team's uniforms and gear. They promote team spirit and help you stand out.
What types of sports teams use custom patches?
Custom sports patches are popular among a wide range of sports teams, including baseball teams, soccer teams, basketball teams, football teams, hockey teams, rugby teams, softball teams, volleyball teams, track and field teams, cheerleading squads, martial arts schools, gymnastics teams, cycling teams, swimming and diving teams, multi-sport organizations and special events.
Can I customize the size and shape of my sports patches?
Yes you can. Our custom sports patches come in different sizes such as 2". 2.5", 3", 3.5" and 4". We also offer circle, rectangle, oval, and square shapes as standard, but can also handle different types of custom shapes and sizes. 
How long does it take to receive custom sports patches?
Production times can vary depending on the shipping option that you choose. Our free shipping option will deliver your products to you in 13-16 days while our rush shipping will see your patches delivered in just 2-3 days.
What is the minimum order quantity for custom sports patches?
Our minimum order quantity for custom sports patches is just 25pcs.
Can I order patches for different sports within my organization?
Yes, you can order custom patches for various sports within your organization, each with its unique design or team logo.
Do custom sports patches come with adhesive backing?
We offer a peel & stick option for one-time use which is similar to other types of adhesive backings.