Custom Patches For Letterman Jackets
Custom patches for letterman jackets are designed to offer the upscale look of direct embroidery while remaining versatile. These patches can be tailored with either a refined thin-stitched edge or a sturdy merrow border, while remaining durable through multiple wash cycles.

WATCH - Apply with a Heatpress
Embroidery Closeups
Patch Size Guide
Product

Preferred Size

Hat Square/Circle Patch

2 inches

Hat Rectangle Patch

4 inches

Front Left Chest Shirt

4 inches

Sleeve

3 inches

Back Neckline

3 inches
---
Our Embroidered Patch Examples
Satisfaction Guaranteed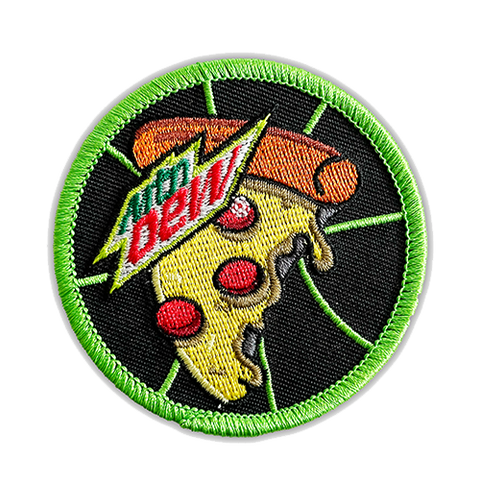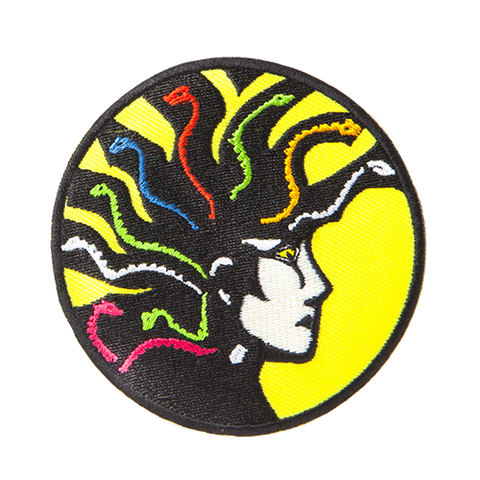 Almost Any Design Possible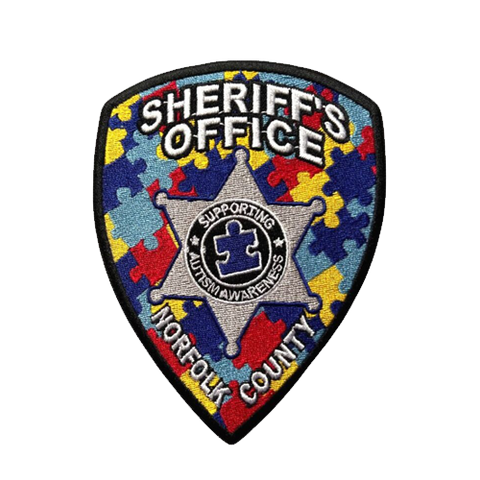 Custom Shapes & Clean Edges
Embroidery Closeups with Hot Spots
Beautiful Quality Everytime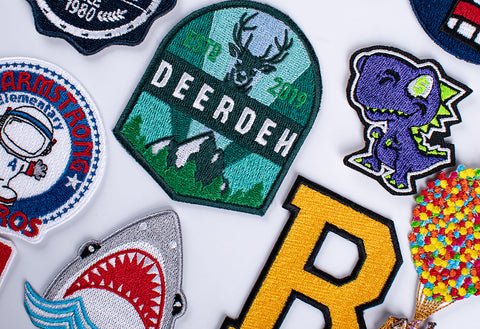 bullet
Full Color Embroidery
Use upto 15 colors in your logo for no additional fee
bullet
Perfectly Clean Edge Stitch
We put time and attention into beautiful and clean finishing
bullet
Custom Die Cut Shapes
We can handle any shape for your logo, letters, or design
More Info On Our Custom Letterman Jacket Patches
What are custom patches for letterman jackets? 
Letterman jackets, also known as varsity jackets, are typically made of wool and leather and are worn by high school and college students to display their athletic and academic achievements. These jackets often feature the wearer's school or team's name, logo, and embroidered patches representing their accomplishments. Our custom patches for letterman jackets allow you to create your very own embellishments - whether this is for the athletic or academic achievements or your very own designs. Add a touch of personality and style. 
What style of patches for letterman jackets are available? 
While embroidered patches tend to be the preferred choice, we offer a wide range of styles to choose from. This includes 3D embroidered patches for a unique touch, leather or faux leather patches, woven, silicone and many more. 
Can I match my letterman jacket patches with other clothing items? 
Is there a minimum order quantity? 
Yes, there is a minimum order quantity of 25 patches. With our custom patches for letterman jackets, you can enjoy discounts when you order in bulk. Buy more than 1,000 pcs and get up to 70% discount. 
How quickly will my custom patches for letterman jackets be delivered? 
We offer two turnaround times depending on the shipping option you choose. The first is our standard shipping which will have your patches arrive in 13-16 business days. Our rush shipping will see your items arrive in 2-3 business days. 
Can I approve the design in advance? 
Yes, with our custom patches for letterman jackets, you can enjoy a FREE artwork proof. This will require approval before production starts.