Custom Designer Patches
Enhance your apparel with custom designer patches. These designer patches can be tailored with either a refined thin-stitched edge or a sturdy merrow border, making them ideal for adding a personalized touch to your attire.

WATCH - Apply with a Heatpress
WATCH - Apply with an Iron
Patch Size Guide
Product

Preferred Size

Hat Square/Circle Patch

2 inches

Hat Rectangle Patch

4 inches

Front Left Chest Shirt

4 inches

Sleeve

3 inches

Back Neckline

3 inches
---
Our Embroidered Patch Examples
Satisfaction Guaranteed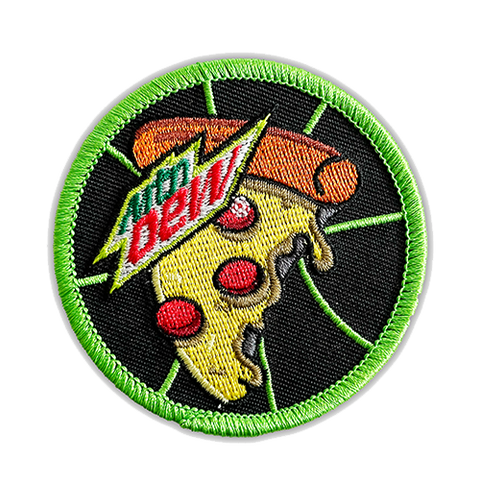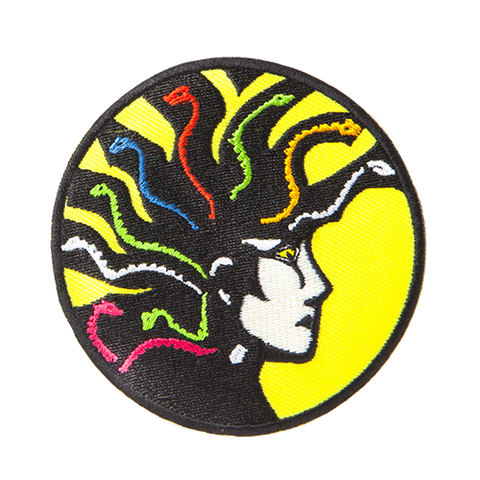 Almost Any Design Possible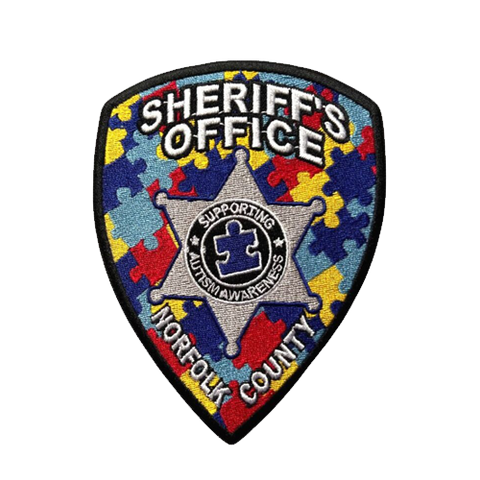 Custom Shapes & Clean Edges
Embroidery Closeups with Hot Spots
Beautiful Quality Everytime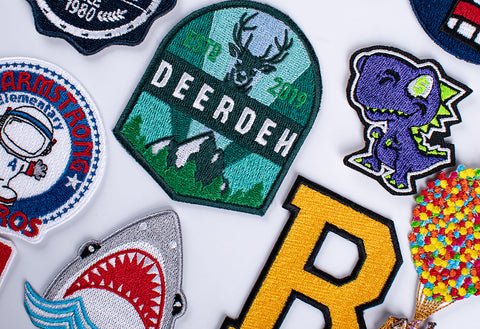 bullet
Full Color Embroidery
Use upto 15 colors in your logo for no additional fee
bullet
Perfectly Clean Edge Stitch
We put time and attention into beautiful and clean finishing
bullet
Custom Die Cut Shapes
We can handle any shape for your logo, letters, or design
What are Ninja Patches' custom designer patches?
Custom designer patches are unique, personalized patches designed to enhance clothing, hats, bags, and other items. They can be created in various shapes, sizes, colors, and designs. Ninja Patches offers custom designer patches that can be tailored with either a refined thin-stitched edge or a sturdy merrow border, ideal for personalizing apparel​​.
What file types are accepted for artwork uploads at Ninja Patches?
Ninja Patches accepts PSD, PNG, PDF, AI, JPG, and SVG files for uploaded artwork. SVG files are preferred for resizing artwork without quality loss​​. Have something different? Speak to a member of our team and we'll see what we can do! 
What types of patches are available for custom designer patches?
Our embroidered patches are a common option for high quality designer patches, however we also offer a wide range of other patch types to suit your style and branding. These include: 
What are the recommended patch sizes for hats, beanies, and garments?
For hats and beanies, 2-inch to 4-inches sizes are ideal. For garments, sizes vary based on the placement area, such as 1-4 inches for left/right chest and 1-2.5 inches for sleeves​​. Our custom designer patches are suitable for all types of garments and accessories to showcase your brand or a sense of style and personality.
Will I receive a virtual art proof before the production of my custom designer patches?
Yes, every order comes with a free proof for approval before production begins​​. This means you can check the quality of your design prior to the creation of your concept. As soon as you're happy, we'll bring your custom designer patches to life.
Is there a minimum order quantity for custom designer patches?
Yes, the minimum order quantity is 25 patches​​.
How quickly can I receive my order from Ninja Patches?
The delivery time ranges from 8-11 days after proof approval. Leather and NinjaFlex patches may take up to 3 weeks​​.
How durable are custom designer patches after washing?
The patches are built to last over 50 wash cycles when washed in cold water​​. We offer care instructions for our custom designer patches to ensure long lasting durability. 
How can I press custom designer patches onto different materials?
We provide step-by-step instructions on how to apply custom designer patches, including: