Custom Airsoft Patches
Enhance your apparel with custom airsoft patches. These airsoft patches can be tailored with either a refined thin-stitched edge or a sturdy merrow border, making them ideal for adding a personalized touch to your attire.

WATCH - Apply with a Heatpress
WATCH - Apply with an Iron
Patch Size Guide
Product

Preferred Size

Hat Square/Circle Patch

2 inches

Hat Rectangle Patch

4 inches

Front Left Chest Shirt

4 inches

Sleeve

3 inches

Back Neckline

3 inches
---
Our Embroidered Patch Examples
Satisfaction Guaranteed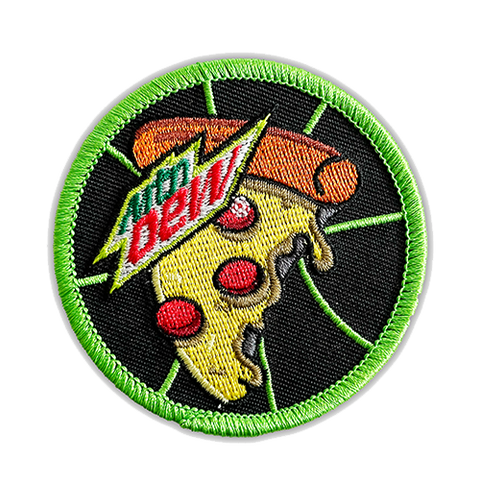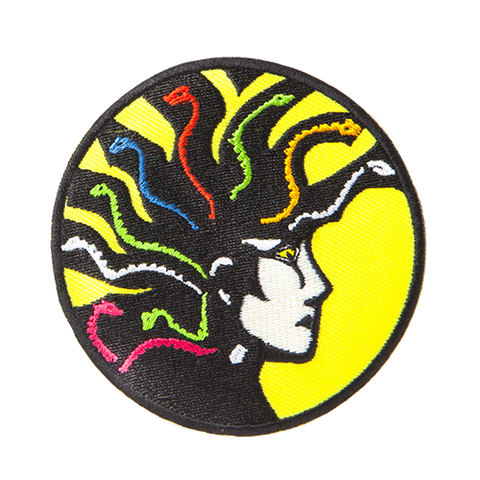 Almost Any Design Possible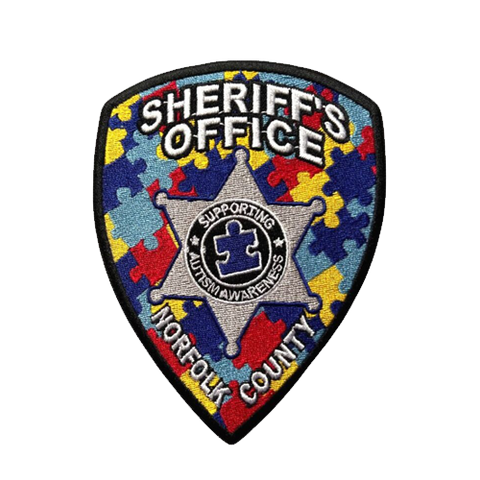 Custom Shapes & Clean Edges
Embroidery Closeups with Hot Spots
Beautiful Quality Everytime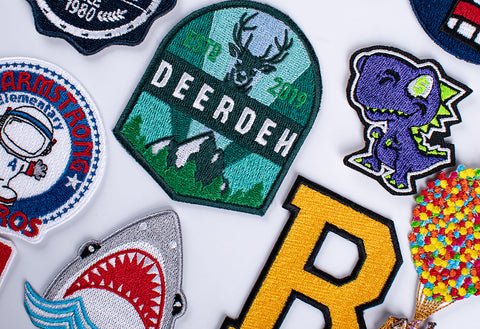 bullet
Full Color Embroidery
Use upto 15 colors in your logo for no additional fee
bullet
Perfectly Clean Edge Stitch
We put time and attention into beautiful and clean finishing
bullet
Custom Die Cut Shapes
We can handle any shape for your logo, letters, or design
What are custom airsoft patches?
Custom airsoft patches are designed for airsoft teams, leagues and individuals who have a passion for the sport. They can be a great way to symbolize your team, and can be a stand-out addition to your uniform. 
What style of patches are custom airsoft patches made from?
Our custom airsoft patches can be made from a variety of materials depending on your preferences. Embroidered patches tend to be the most preferred choice, giving an authentic look. If you want something a little different, then you can choose full color printed, print & stitch, woven and many more.
How many colors can I add to custom airsoft patches?
The best thing about our custom airsoft patches is that they are incredibly versatile. You can add any design with an unlimited number of colors and we can help to bring them to life. Our custom airsoft patches offer vibrant colors and detail. With custom shapes and clean edges, you are able to create any design possible. 
How much do custom airsoft patches cost?
The cost of our custom airsoft patches varies depending on quantity, size and design. We offer bulk discounts on our airsoft patches, so when you buy more, you save more! You can save up to 70% when you order more than 1000 patches. 
Why do airsoft enthusiasts use custom patches?
There are a number of reasons why airsoft enthusiasts use custom patches, including: 
Team identification - to help with coordination and strategy. 
Personalization - to reflect individual style. 
Unit cohesion - to foster a sense of unity 
Rank recognition - to show order
Branding - to promote a team, event or sponsor  
Memorabilia - to act as a keepsake for specific events and milestones 
Morale Boost - to encourage a sense of pride among their team 
Communication - to convey important information in the event of a medical emergency during a game 
Tactical advantage - to show tactical information or strategy to aid with the game  
Fundraising - to help grow proceeds going toward team expenses or charitable causes 
What are the typical dimensions for airsoft patches?
You can choose from a variety of sizes for our custom airsoft patches. Choose between 2", 2.5", 3", 3.5", 4".
Are custom airsoft patches durable and resistant to wear and tear?
Yes, we ensure that our custom airsoft patches are highly durable and resistant to wear and tear. They are machine washable. Our patches are high quality, and are well-constructed meaning they are less likely to fray or come apart. They are designed to deal with rough handling and extreme weather conditions that are a core part of airsoft games.
Are there minimum order quantities for custom airsoft patches?
We have a minimum order quantity of 25 patches.
How do I attach custom airsoft patches to my gear or clothing?
You can attach custom airsoft patches, quickly and easily with a heat press. There's no need to apply by sewing or glue. You could even apply using a household iron if you can get the iron up to temperature. View our pressing instructions for more detail on how to apply your custom airsoft patches. 
We also offer a peel and stick option for a more temporary application.